Meet the Team
at Dentalcare Pangbourne
Dentalcare Pangbourne Team
Your dental team is made up of highly qualified, experienced, friendly professionals that care about you and your dental health. Here is some more information about the team: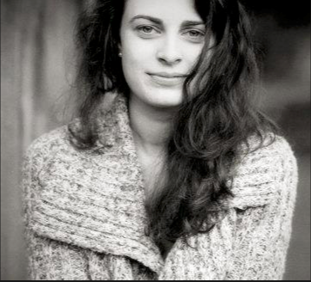 Ms Ania Nohawica-Heer BDS (Dundee), MFDS RCSEd, MFGDP (UK)
Implant Dentist
Ania is a UK graduate who has worked in Scotland, before joining our group. She has advanced knowledge in  specialised areas of dentistry including implants and facial aesthetics. She gained her qualifications in Facial Aesthetics in 2014 and passed her MFDS examinations in 2016. She then completed an extensive Implant Academy course in London, and is currently completing the prestigious Royal college of Surgeons, London FGDP Postgraduate Diploma in Implant Dentistry. 
Ania will be helping you gain your smile back by presenting you with latest cutting edge options for tooth replacement and explaining the benefits of the latest anti-aging treatments including facial Aesthetics.  
In her spare time she enjoys long walks with her German Shepherd, yoga and cooking.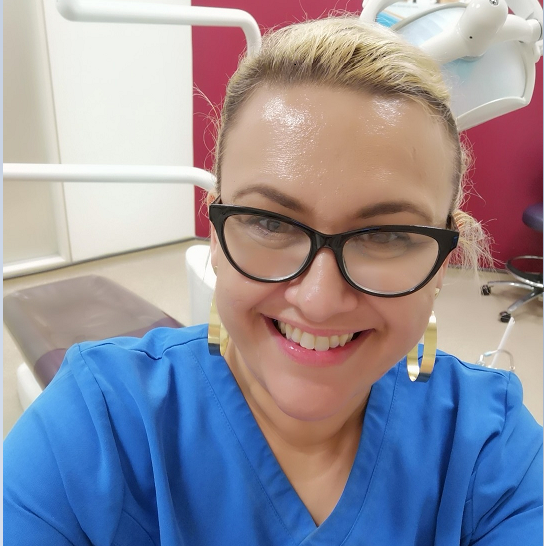 Monica Pais
Orthodontist
Orthodontics has always been Monica's life, graduating in Brazil in 2001. She has never stopped studying and attends courses to provide the best treatment options to her patients and deliver the best smiles they can have.
She has always been involved with treating complex cases, cleft lip & palate patients where she did her MSc thesis in Portugal 2010.
She has been delivering Orthodontics care for adults and youths for nearly 20 years using the latest techniques such as Lingual Braces and Invisalign. She considers her patients' wellbeing to be of prime importance, so they are always welcomed with a warm smile and treated in a relaxed atmosphere. Marina Sevilla
Dentist - GDC No 110526.
Marina qualified in 2006 from the University of Valencia (Spain) and GDC registered in 2007. She further completed a Certificate in Restorative Dentistry at the prestigious Eastman Institute (UCL) in 2014 and more recently has completed a full year course in Cosmetic and Aesthetic dentistry.
She also has some experience in orthodontics, including clear aligners, Inman aligner and fixed brace systems.
Marina keeps up-to-date with continued professional development and is currently involved in the Mentorship Program for newly qualified dentists. She enjoys treating a wide range of patients, including the elderly and children, always in a gentle and caring manner. Daniel Marius Swanepoel
Dentist - GDC No 54396.
Daniel  is committed to being a responsible dental professional, empowered by greater awareness and insight, knowledge, skill, empathy and honest, open communication. His years in dental practice have been spent developing his skills as a professional practitioner to provide the best possible service to his patients. Prem Gill BDS
Dentist - GDC No 65377.
Prem brings valuable dental experience to Pangbourne practice, gained in private and NHS environments, after graduating from Glasgow University.
Having managed his own dental practice before joining Dentalcare, Prem completely understands patient needs. A skill which is reflected in the level of care he shows and treatment decisions which invariably lead to an ideal outcome. Bushra Mushtaq
Associate Dentist - GDC No 180675
Dr Bushra graduated as a dentist in 2011. She enjoys all aspects of general dentistry and her ethos is to use minimally invasive techniques in order to preserve as much tissue as possible whilst still producing an aesthetic result. She strongly believes in a personalised respectful and gentle approach, providing high quality dental care with a great focus on aesthetic preventative treatments, including Invisalign and facial aesthetics. Anna Stachlinska
Dental Hygienist - GDC No 217073.
Anna qualified as a dental hygienist from the University of Essex in 2011, having previously working as a qualified dental nurse.
She is a member of the British Society of Dental Hygiene and Therapy and regularly attends courses covering the latest skills. Above all, Anna is committed to treating patients in a friendly and relaxing manner.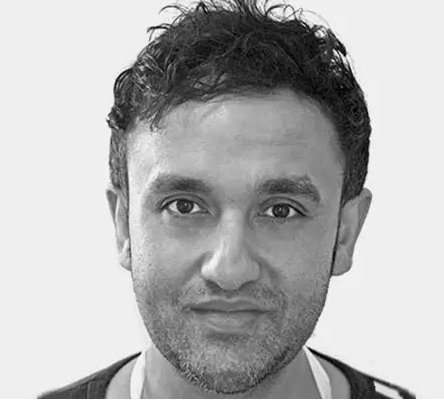 Dr Avik Jonathan Dandapat
Implant Dentist - GDC No: 79966
BDS(Birm), MFGDP(UK) RCS Eng, Dip.Imp.Dent RCS(Eng), MSc(Implant Dentistry), Leeds UK
Avik qualified from Birmingham University where he gained his BDS qualification.
He went on to working in a private practice in Royal Leamington Spa and attained the MFGDP (UK) qualification by exam 2 years after qualifying (at the earliest possible time allowed).
After a period of general practice training, he was involved in surgical dentistry in hospitals based in various Maxillo-Facial departments around the UK. Goncalo Sanches MSc, LMD
Dentist - GDC No 254566.
Goncalo leads Dentalcare's team for dental implants and periodontics, a surgeon who is well qualified and respected in his field.
His knowledge of case management, techniques such as sinus lift, bone grafts, plastic periodontal surgery is first rate. This has earned him a following amongst dental patients and referring dentists across Europe. Debbie Hiscock
Practice Manager
Debbie qualified as a Dental Nurse in 1994 and has gained experience in dentistry for 24 years. A wealth of experience working as a practice manager for 16 years at various practices in the Berkshire area.
The heart of Pangbourne is now looked after with care and dedication from the team to ensure that the patient's journey is a smooth and efficient one. Tasnia Khan
Head Dental Nurse
Tasnia has been with Dentalcare for nearly 3 years, joining us at a young age, she has worked her way up to Head Nurse. Qualified in 2018, Tasnia is thoroughly enjoying her time working at Dentalcare, Pangbourne with a great team around her.
In Tasnia's spare time she enjoys travelling and going to concerts. Nikki Hoyland
Part-time Dental Nurse - GDC No 166678.
Nikki has been working as a Dental Nurse in the hospital for over 20 years, where she has gained a huge amount of experience. In her spare time Nikki has her hands full with 2 children and a lively chocolate labrador called Arthur. Virginia Moore
Head Receptionist
Virginia brings a wealth of administrative and customer service experience to our practice, offering great support to our patients.
A receptionist is a key point of contact for patients and Virginia's wish to make them feel welcome really helps. Approaching treatment with a relaxed feel and knowing you are cared for can make your treatment a success. Joyce Manning
Receptionist
Joyce brings significant customer service experience to Pangbourne, based on a blend of a business like approach and a helpful, caring nature.
By ensuring our patients are provided with accurate information, Joyce makes their contact with and visits to the practice a pleasure. Easier to be confident about treatment when you know everyone involved is well informed. Julie Starling
Receptionist
Julie is a bright and cheerful member of the reception team with 15 years experience of working in an administrative role. 
Reception is the frontline of a patients dental experience, therefore a calming approach is essential in this role. Jane Collins
Part-time Receptionist
Jane has recently joined the Dentalcare Reception staff, and she is enjoying working with the Dentalcare team in the busy and friendly reception. Lisa Chick
Trainee Dental nurse
Lisa has longed to become a Dental nurse finally realising her dream. She is studying hard and hopes to qualify next year. Ayleeze Waistall – Trainee Dental Nurse who has wanted to train as a Dental Nurse following in her sisters footsteps. She is studying and looking forward to qualifying as a Dental Nurse Vaidayanathan Murugaraj (Raj)
Oral Surgeon - GDC No 138050.
Raj is currently working as a part time specialty doctor in oral & maxillofacial surgery at Royal Berkshire hospital, Reading and in general practice limited to oral surgery.
He has published a number of articles in peer reviewed journals, and delivers periodic lectures in oral surgery including current hot topics like medicine related osteonecrosis of the jaw, managing patients with new oral anticoagulants etc.
Raj runs a minor oral surgery course for Thames valley deanery across Berkshire Oxfordshire and Buckinghamshire aimed to boost the confidence to carry out simple to complex extraction effectively including how to identify risks and manage complications in general practice.
Raj is happy to provide advice and take referrals for extractions and other minor oral surgical procedures under local anaesthetics.
Website: http://rajmurugaraj.com
Our values at Dentalcare Pangbourne
Our Vision is based on the 4Ps at Dentalcare Pangbourne
Patients
Establishing the highest professional standards of patient care, with a commitment to ethical dental practice.
Professional
Through our code of professional dignity we are accountable for providing exceptional dentistry.
People
An atmosphere of achievement is established through inspiring success and building a transparent team.
Performance
Being a highly effective, productive team.
Why Choose Dentalcare Pangbourne
0% finance available
Online booking facility 24/7
Flexibility; early morning, late afternoon and on Saturdays appointments, so you never have to take time off work
A highly experienced and qualified team of professionals
Wide range of dental services to help patients achieve beautiful and healthy teeth
Options for nervous patients
Working towards digital dentistry – so no more impressions
Family friendly
Dental fees
At Dentalcare Pangbourne, we treat every patient as an individuals, therefore each treatment plan is completely bespoke. 
Finance
We offer finance options because we believe everyone should be able to benefit from high-quality dental care.
Before & after
We are often told by our patients that the dental treatments we have provided has dramatically improved their quality of life.